Affimer screening facility
Overview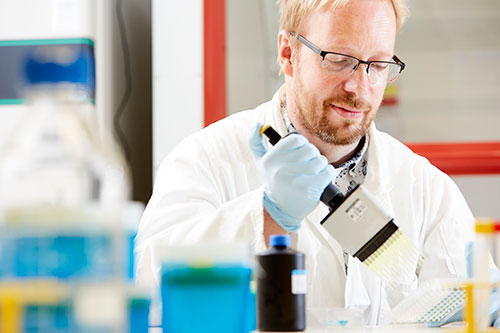 Welcome to the BioScreening Technology Group (BSTG), the Affimer screening facility within the Faculty of Biological Sciences. Molecular biology tools underpin our ability to study protein function and localisation and aid in the development of tools for research and diagnostics.
The BSTG provides a collaborative approach to generating Affimer reagents to academics, clinicians and industrial partners.
We have the ability to isolate Affimer reagents against recombinant proteins, peptides, small molecules, and cells, including mammalian cells by phage display.
Such Affimer reagents have similar or better performance compared to antibodies in most applications.