Studying with us
Wellbeing and support
Wellbeing and support
Wellbeing and Support
It's reassuring to know that when you come to the University of Leeds, there's a network of specialist services centered on you and your wellbeing.
The Faculty of Biological Sciences has a dedicated Student Support and Engagement team to support student wellbeing, whether you are an undergraduate, postgraduate, mature, or international student, we are here to support your transition into university life, helping you to succeed at Leeds.
If you require any additional support with learning and exams, we encourage you to let us know as soon as possible via our disability process. For any other support and welling questions, please feel free to contact our Wellbeing Team.
Your Personal Tutor
All undergraduate and postgraduate students are assigned an Academic Personal Tutor when they arrive in the Faculty of Biological Sciences.
Your Academic Personal Tutor is an important contact and will play a crucial role throughout your time at University and beyond. They will help you to maximize your success and enable you to feel part of the vibrant academic community in your School.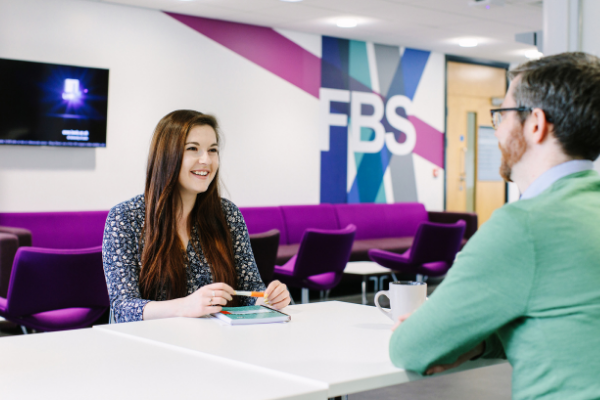 Working in partnership and through regular contact, you will develop a professional and supportive relationship with your Academic Personal Tutor. They will:
Assist you in reviewing your academic progress, helping you to develop independent learning skills

Encourage you to reflect on your learning, both within and beyond the formal curriculum, and to consider how it contributes to your future development and career

Support your personal and professional development by providing initial advice and signposting to career guidance, co-curricular opportunities, and other services

Listen. Adjusting to University life can be challenging. There may be times when you would like support in relation to circumstances impacting your studies. If you are feeling stressed or anxious you can turn to your Academic Personal Tutor, they will be able to make referrals to other services in the School, Faculty, and wider University as appropriate.
All students will meet with their Academic Personal Tutor 3 times per year in line with Leeds for Life expectations. These meetings will focus on your personal development, career aspirations, academic progression, and your overall health and wellbeing.
They are often well connected and can give you advice, guidance and encouragement, helping you to address quickly any challenges you experience, enabling you to succeed and make the most of your time at Leeds.
Student Engagement Interns
Our undergraduate and postgraduate Student Engagement Interns are ready to welcome you to the Faculty of Biological Sciences.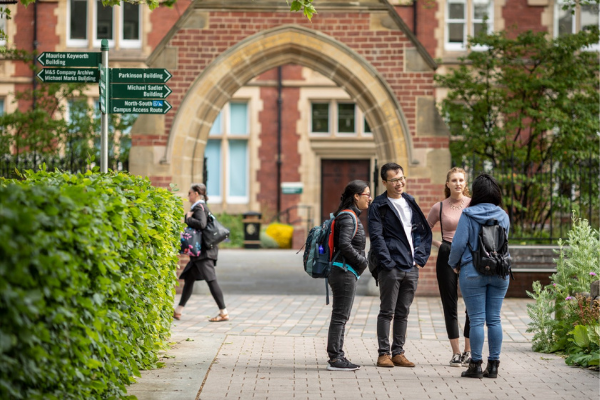 They create helpful and informative newsletters letting you know what is going on in and around campus, promote our Faculty-Student Societies and provide lots of top tips and advice on getting the most out of your time here at Leeds.
As the term progresses they run both informative and social events that allow you to both network with other students and gain valuable information that will assist you with your studies.
Past events have included support on exams and revision to masters and careers advice.
PAL Scheme
Peer-Assisted Learning (PAL) provides undergraduate students with the opportunity to work together to succeed in your first-year studies. To help you settle in as a first-year undergraduate student you will be assigned a pair of PAL Leaders – current undergraduate students who can help you to transition into university life
Sessions are led by PAL leaders, who are student volunteers in a higher year. PAL leaders work in pairs to plan and facilitate weekly study support sessions for groups of first year students in the same School. This involves running activities that help with team building, communication, and collaboration that will develop your confidence as a student.
Here's some more information on how the scheme works and the benefits of your leader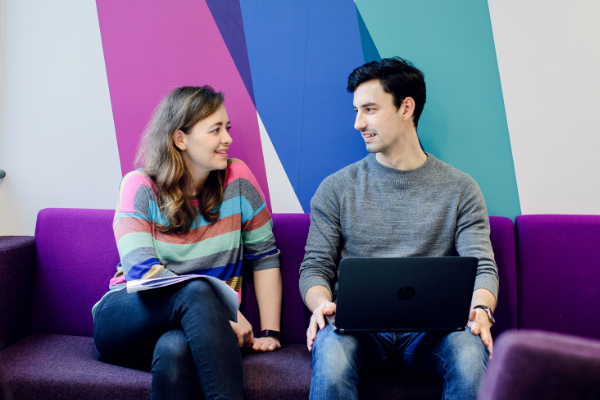 Meet new people – When you first join us here at Leeds, your PAL Leader will reach out to you in a group of new students. You will have the opportunity to meet and swap contact details with your group, and keep in touch as you start your journey with us.

Find your way around – You may not have been able to visit our campus or our city before you arrive. Your PAL Leader can help by directing you to key areas on campus and can even arrange a tour for your group.

Receive support – Starting uni can be really daunting, and there is a lot of new information to take on. Your PAL Leader can answer any questions you may have, and help you to access any support you may need.

Share Ideas and Tips – As the semester gets underway, you will have the opportunity to meet with your group to discuss academic skills. Your PAL Leader will share helpful tips and advice as you adjust to academic life.

Belong to a faculty-wide community – This scheme aims to make sure all new students feel part of the Faculty of Biological Sciences community. The social and academic focus of the scheme will welcome you into a friendly and supportive faculty and set you up for a great first year!
You will hear from your PAL Leader via email at the start of term. If you have any questions, get in touch with the Wellbeing Team at fbswellbeing@leeds.ac.uk.
Faculty Other Services
We take personal development and career opportunities very seriously and the Faculty has a dedicated student opportunity team to support you.
More

on Careers and Employability
The Faculty's Global Community is a great way to meet students from across the globe. Help the community grow by joining the Global Community Committee and organising our international events.
More

on Global Community
University Services
We provide support for a range of disabilities, learning difficulties, and mental health issues such as deafness, blindness, autism, dyslexia, ADHD, depression, anxiety and physical disabilities.
More

on Disability Services
We offer chaplaincy services for whether you have a faith (Christian, Jewish, Muslim etc.), have no religious beliefs, or are just looking for someone to talk to.
More

on Multifaith campus
We welcome mature students from all backgrounds and support your transition into our university community.
More

on Mature Students
Student-led welfare and awareness societies including LGBT+, Disabled Student Network and Mind Matters.
More

on Welfare Societies