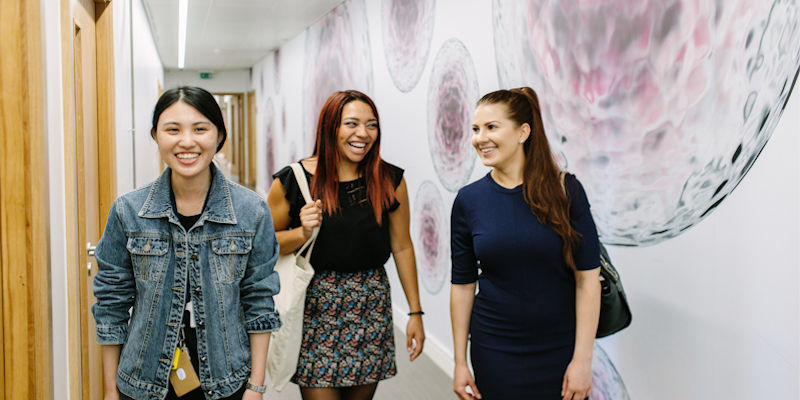 We're a truly international university with many years' experience welcoming overseas students to the Faculty of Biological Sciences.
The University of Leeds has a long history of providing both an inspirational academic experience and excellent student support.
You'll join a global community of students from over 150 different countries, making our University campus one of the most diverse and multicultural in the UK.
We work hard to understand your needs and have dedicated support to help make student life in Leeds enjoyable and successful.
As a student in the Faculty of Biological Sciences you'll be welcomed into our global community, a network to help you settle into Leeds, the University and become part of the wider community.
<iframe width="560" height="315" src="https://www.youtube.com/embed/X3ZdFkW4fKY" frameborder="0" allow="accelerometer; autoplay; encrypted-media; gyroscope; picture-in-picture" allowfullscreen></iframe>
Our global community brings together students from undergraduate, Masters and postgraduate research studying in the Faculty. It will also be an ongoing place for support, friendships and fun events throughout your time at Leeds.
You'll receive academic and personal guidance, as well as have the chance to meet students from both the UK and abroad.
We offer lots of free social events and activities throughout the year, such as:
"Quiz and Bring a Dish", giving everyone the chance to share foods from their home country
Traditional British Christmas dinner, complete with crackers and mince pies
Pub games evening, with board games and pizzas
Picnic in the park
Pancake Day dinner, with the chance to make your own pancakes
Bollywood and Fish 'n' Chips Night; a fusion of cultures featuring a dance lesson and traditional chip-shop dinner
Lunch and art gallery visit.