Capstone and Research Projects
Civic and Societal Capstones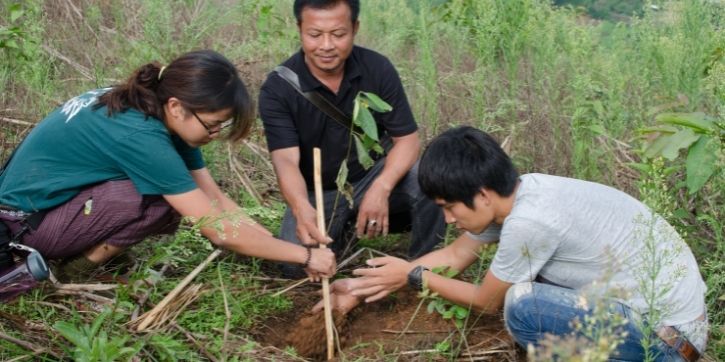 At the University of Leeds, as an alternative to the typical final year research project you will be given the opportunity to complete a capstone project. Unlike research projects which are primarily designed to equip you with the skills necessary for a career in research, a capstone project provides experience whilst developing the skills and attributes required for a career outside of research.
Civic and societal capstones work to create solutions to a local issue, a Grand Challenge or addressing a United Nations Sustainable Development Goal in the Global South.
Examples of recent scientific or industry relevant capstones include:
Leeds Urban Allotment Survey: Quantifying the value of local food production in a Yorkshire city
Making Science fun: The development of frugal science educational activities for Key stage " primary Schools
Get up and Go: An educational intervention to decrease sedentary behaviours and support cognition in children
You are expected to take complete ownership of your capstone, employing the skills and knowledge you have accrued throughout the previous years of your degree. At the University of Leeds, projects are completed under the supervision of leading experts in the relevant fields.
Award Winning Programme
The University of Leeds boasts a progressive, sector-leading portfolio of capstone opportunities which in 2021 was recognised with an Advanced HE Collaborative Teaching Excellence Award.
This is the only CATE award given to a final year/capstone programme, for more information click here.

Phoebe Dartnell, BSc Sports Science and Physiology | Capstone Project - How has lockdown impacted on wellbeing and access to exercise?
"The course has opened me up to many options I hadn't considered before starting at Leeds."