Musculoskeletal Medicine PGCert tutors
Our teaching faculty consists of a wide range of clinicians including Sport & Exercise Medicine Consultants, GPs with an Extended Role in musculoskeletal medicine, Advanced Practice Practitioners, Consultant Physiotherapists and Orthopaedic Surgeons. Click on each tutor's name to read more about their work.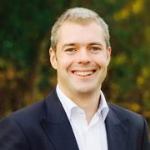 Simon Boyle has a unique experience in pioneering shoulder surgery techniques for pathologies including rotator cuff tears, shoulder instability (dislocations), sports injuries, impingement pain and shoulder stiffness (frozen shoulder and arthritis). Simon became the first UK surgeon to perform the complex arthroscopic Latarjet shoulder stabilisation procedure.
Simon spent a further year in the prestigious Wrightington Upper Limb Unit working with Professor Len Funk, Professor Ian Trail and Mr John Haines. Here he further refined his clinical knowledge and surgical skills. Simon has been a Consultant in Orthopaedics specialising in shoulder and elbow surgery since 2010.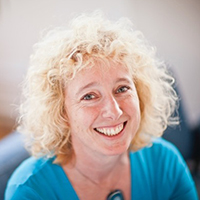 Jo studied physiotherapy at the Salford College of Technology and qualified in 1987. Following graduation, she worked at Queen's Medical Centre where an encounter with Professor Angus Wallace fuelled her interest in the shoulder. She subsequently moved to Liverpool where she joined forces with Professor Simon Frostick and in 1996 became one of the first specialist Upper Limb Physiotherapists in the UK.
In order to increase her subspeciality knowledge and expertise, Jo completed travel fellowships in the UK, Europe and the USA sponsored by the British Elbow and Shoulder Society and Royal Liverpool University Hospital Trust Charities Board.
Since that time the Liverpool Upper Limb Unit has gained an International reputation as a centre of Excellence in Shoulder and Elbow surgery and it was here that Jo started working with Peter Brownson.
Jo has a passion for education and since 1996 she has lectured nationally and internationally on rehabilitation of the shoulder and she runs her own courses all over the World. Internationally, in 2004 she was a co-founder of the International Congress of Shoulder and Elbow Therapists, a meeting which now runs tri-annually. In addition, Jo has served as Vice president and Chair of the education committee on the EUSSER board (European Society of Shoulder & Elbow Rehabilitation).
Nationally, Jo has been the AHP representative on the British Elbow and Shoulder Society (BESS) Council and in addition she has served as a member of the BESS Research and Education Committees. She is an associate lecturer at the University of Liverpool and has co-developed tailor-made Masters modules to support physiotherapists working in or towards specialist Upper Limb appointments.
Jo completed her Masters in Advanced Practice at Liverpool University in 2012 and completed her dissertation on the Biopsychosocial model cementing her belief in tailoring treatment to the individual and the importance of communication skills.
She continues to be involved in upper limb research, has presented original research at many National and International conferences winning three Best Paper prizes. She has published in peer-reviewed journals and written several book chapters. Jo has also co-authored BESS Care Pathways for the British Elbow and Shoulder Society.
Jo's recognized expertise in the assessment and management of shoulder pathology has resulted in consultancy work with many elite sports teams in a variety of sports including football, rugby, cricket, gymnastics, swimming, boxing and tennis. In addition, she is regularly sought out by other clinicians to help problem solve more challenging presentations.
Her close working relationship with Peter Brownson has been pivotal in the opportunity to develop postoperative rehabilitation regimes facilitating early return to sport or function and has resulted in a publication of results in an elite football population.