Research and Innovation in Biomedical Education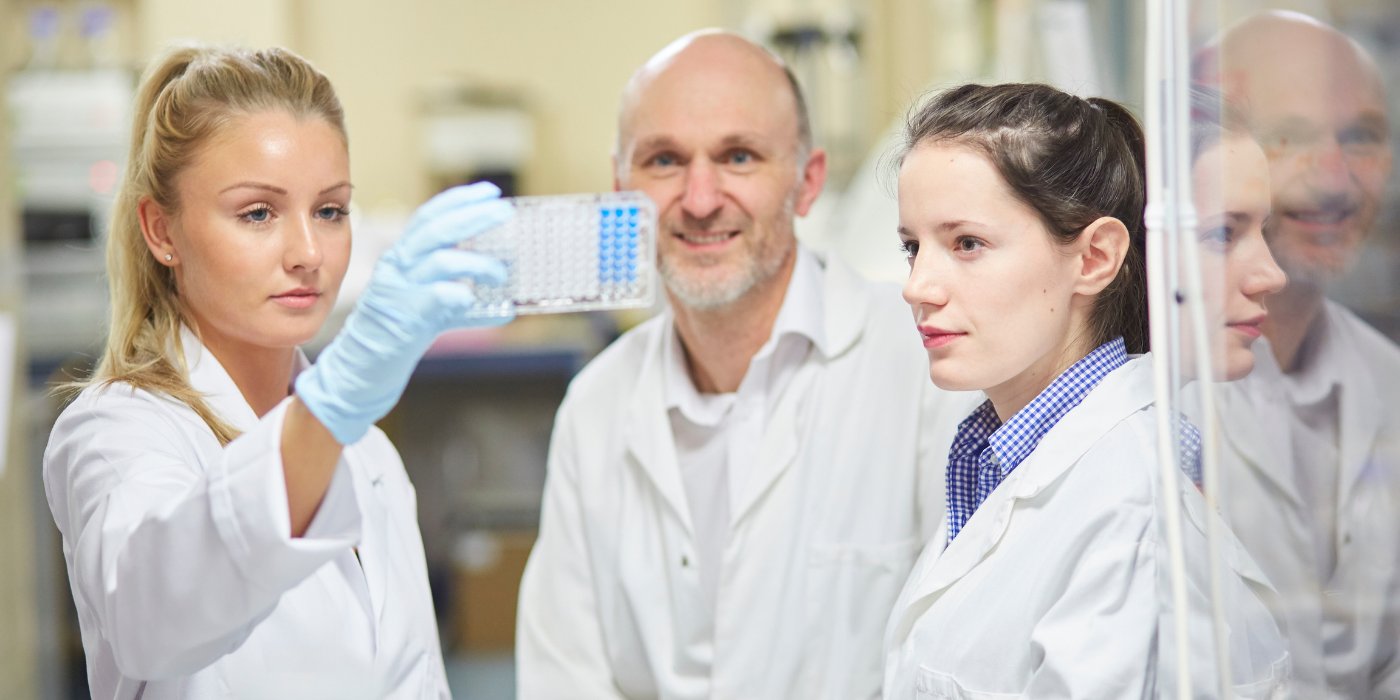 Faculty of Biological Sciences
Biomedical Education
Our research
Our staff are passionate about the way we present our educational opportunities to students. We undertake scholarship activities to improve our undergraduate and taught postgraduate experience. We also work towards enhancing student engagement, promoting professional education, and evolving the excellent programmes of study we offer within the School of Biomedical Sciences.
As staff, we lead evidence-based changes, addressing challenges and shaping the delivery of our education provisions at Leeds. We work with our current students, alumni, industrial partners, other institutions, and organisations to best support our students through their academic careers, preparing them for future graduate prospects.
Examples of our work:
Influencing the university's model of student-centred learning approach (SCALA) in the recent transition to hybrid education.

Influencing educational policy in different learning societies and accredited bodies (The Physiological Society, British Pharmacological Society, Royal Society of Biology, Institute of Biomedical Sciences.)

Using a peer and student review system providing support for academics to evaluate the quality of education provisions.

Maintaining and enhancing support for students interested in industrial work placements and supporting their return back into their degree programme.

Training students in research communication skills enabling them to reach a wide audience, beyond the academic sector.

Educational research into the outcomes and impacts of student capstone projects, creating and sharing global good practise and guidance for undergraduate capstone projects.

Creating and delivering a professional education and 'Train the Trainer' courses in research animal sciences in the emerging world.

Developing the learning outcomes of education and training courses in research animal sciences for the UK and EU regulatory authorities and professional bodies.