Programme manager: University Academic Fellow, MRC-Career Development Fellow
Research area: Brain regulation of metabolic functions
Dr Beatrice Filippi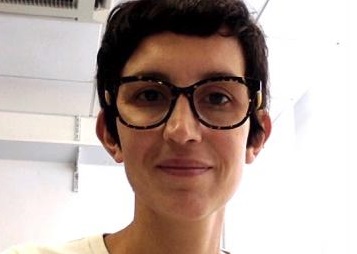 Quote
I study how the brain senses insulin to control the energy balance in our bodies and how metabolic diseases like obesity and diabetes compromise the brain's regulatory functions.
Research interests
Diabetes and obesity are epidemic diseases that are rising among the world population. Eight out of 10 men and almost 7 in 10 women will be overweight or obese by 2020. Most of these overweight/obese individuals are more prone to develop insulin resistance and diabetes. Overnutrition is the predominant pathogenic inducer of insulin resistance, which is mainly caused by increased circulating levels of glucose, free fatty acid (FFA) and amino acids. The increase of these circulating factors causes intracellular stresses such as mitochondrial oxidative stress and endoplasmic reticulum (ER) stress, which occur both in peripheral tissues and in the Central Nervous System (CNS). The CNS collects peripheral inputs to regulate the metabolic status of an individual and signals back to the periphery in order to keep metabolic homeostasis. Any alteration of these processes can lead to metabolic diseases and vice versa. Since overnutrition affects the CNS regulatory functions, restoring the brain's ability to modulate metabolic functions could be very important to overcome a pathological condition.
My laboratory studies how insulin in a specific area of the brain called the dorsal vagal complex modulates glucose metabolism and feeding behaviour in normal, obese and diabetic rodent models. We use in vivo techniques that require surgical implants in rats in order to inject specific treatments in the brain, and in vitro biochemical and molecular biology techniques to uncover the molecular mechanism behind insulin signalling and resistance in the brain. The brain collects inputs from around the body to regulate the glucose metabolism of an individual and signals back to the peripheral organs to ensure a balanced hormonal response and keep steady levels of glucose in the blood. Alteration of these hormonal and metabolic processes can lead to metabolic diseases (e.g. diabetes) and vice versa. Restoring the brain's ability to modulate metabolic functions is very important to improve disease conditions associated with obesity and diabetes.
Research projects
Any research projects I'm currently working on will be listed below. Our list of all research projects allows you to view and search the full list of projects in the faculty.
Qualifications
Current postgraduate researchers
Postgraduate research opportunities
We welcome enquiries from motivated and qualified applicants from all around the world who are interested in PhD study. Our research opportunities allow you to search for projects and scholarships.