Frontiers of Biomedicine: postponed
Due to the coronavirus outbreak, and we are postponing our training programmes until 2021.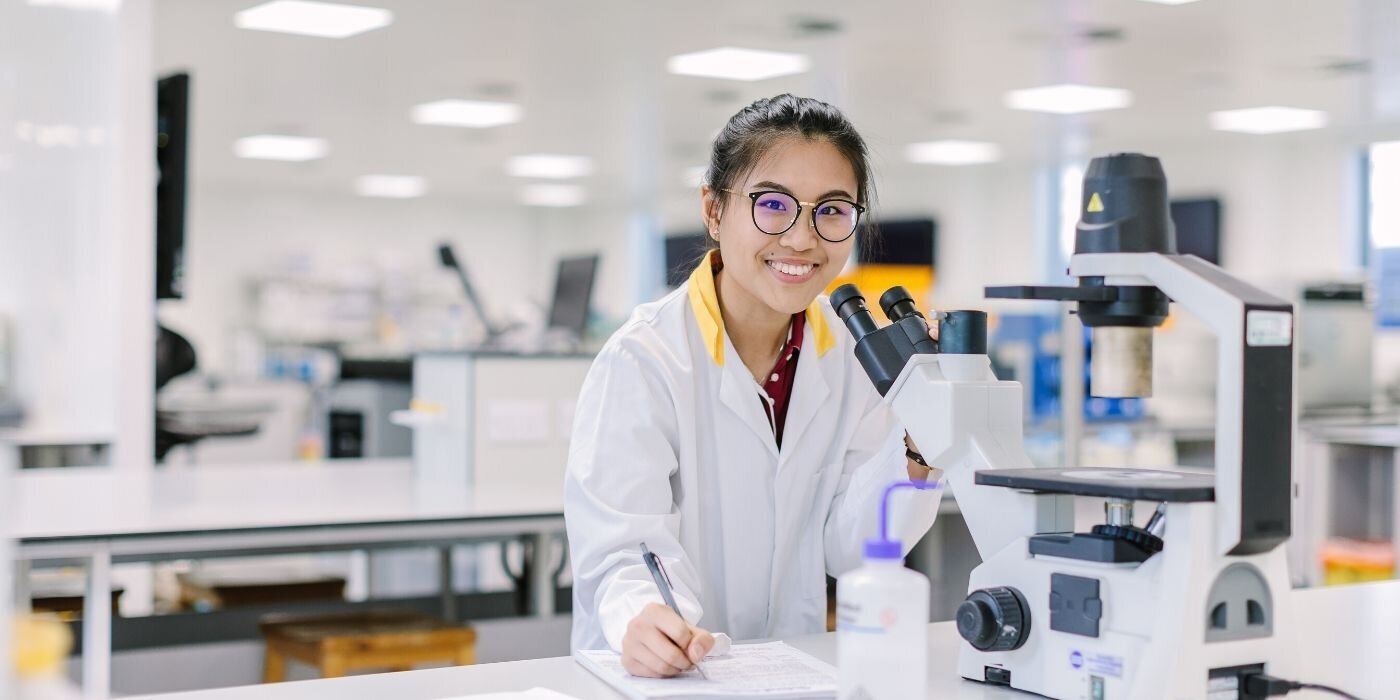 Faculty of Biological Sciences
Advanced training in Biological Sciences at the University of Leeds
About the programmes
These courses are designed for life and medical scientists who would like to build practical and research skills. They are ideal for:
undergraduates who have completed at least 2 years of their degree.
those considering Masters or PhD training.
continued professional development for those in employment and seeking to expand their practicals skills.
The programmes are structured to allow you to choose between 1, 2 or 4 weeks of study depending on your interests and experiences. Each topic lasts one week and include:
A typical day will include lectures, practical lab sessions and interactive tutorials. Classes will take place Monday to Friday. You will have Wednesday afternoons free for field trips and cultural excursions.
Key benefits of participating in an advanced training programme:
Acquire hands-on practical experience in cutting edge research technologies.
Build a deeper understanding of theoretical principles underpinning modern bioscience methodologies.
Extend data analysis, problem-solving and communication skills.
Access our outstanding research facilities.
Network with academics, post-doctoral and doctoral researchers within the Faculty.
Flexible professional development, creativity and enhanced CV.
Study with us
Fees and funding
Programme fee: £750 per week payable to the University of Leeds prior to the course starting. This fee includes tuition costs, consumables for the practical sessions and lunch during the teaching day. It does not include costs for accommodation or any living expenses.
If you decide to go into postgraduate study at Leeds, we offer a generous range of scholarships to UK, EU and international students. Visit our scholarships page to find out more about the range of scholarships we have to offer to students considering a Masters degree in Biological Sciences.
Entry requirements
These courses are designed for life scientists and medical scientists who would like to build practical and research skills at Masters level. If you are considering pursuing Masters or PhD training or are in employment and would like to expand your practical skills set as continuing professional development, then these courses are suitable for you.
A degree in a life sciences, or medical sciences or medicine.

Students in the final year of a life sciences degree or medical sciences degree or at upper levels of a medical degree.

Engineering students are also eligible to apply for the Neurobioengineering unit.
English language requirements
IELTS 5.5 overall, with no less than 5.0 in any component. For other English qualifications, read English language equivalent qualifications.
How to apply
Applications for 2020 are now open!
All applications for the Advanced Training Programmes must be made online. The application deadline for the Advanced Training Programmes is 4pm on May 6 2020.
We recommend that you apply as soon as possible as enrolment is limited and allocated on a first-come first-served basis. Applying early also means you are more likely to secure a place on your first choice of course as popular subjects are likely to fill up quickly.
Read about visas, immigration and other information in International students.
If you're unsure about the application process, contact fbsadmissions@leeds.ac.uk or +44 (0) 113 343 3021.
Accommodation
Once your place is confirmed, you may wish to download this helpful guide to find some suitable accommodation. These will include private student halls, B&Bs and hotels.