Our MSc Sport and Exercise Medicine (SEM) Team are part of the Sport and Exercise Sciences department. Our academics are at the forefront of their fields, including some of the country's leading SEM doctors and physiotherapists. Our team are actively engaged in cutting-edge research, and as a result, you'll be taught by leading experts who will feed their research and passion directly into your learning.
---
Dr Camilla Nykjaer is a Nutritional Epidemiologist with higher education teaching and research experience in the areas of epidemiology, nutrition, physical activity, and public health for over 7 years. Her previous research has included work on a Food Standard Agency commissioned a study on the effects of dietary carbohydrates on cardiometabolic health (systematic review); evaluation of the Royal Horticultural Society campaign for school gardening (assessing the impact of school gardening on the diet and lifestyle of school-aged children in 51 London schools); and the development and validation of a mobile phone app (My Meal Mate) to support weight loss in adults.
Recent work has included examining the association between maternal lifestyle behaviours (including diet and physical activity) in pregnancy and maternal & offspring health. She is currently working on a range of studies that are also offered as research projects to undergraduate and postgraduate students, including community interventions to help get elderly people more active; exploring the impact of COVID-19 on lifestyle behaviours and health; quantifying sedentary behaviours in pregnancy and the link to maternal health.
Email: c.nykjaer@leeds.ac.uk
---
Professor Stuart Egginton
Deputy Programme Lead | Chair of Exercise Sciences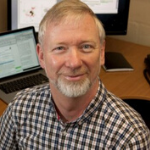 Professor Stuart Egginton is an integrative physiologist with a focus on defining structural and functional limits to exercise. His research has involved investigations into cardiovascular, respiratory, and skeletal muscle adaptations in health and disease, with a particular interest in the microcirculation, and how angiogenesis can be targeted to improve peripheral oxygen transport. He has explored the translational benefit of animal models by demonstrating replication in human studies, including responses to angiogenic therapy and eccentric exercise training.
Stuart has been heavily involved with the expansion of Sports Medicine within the curriculum at Leeds and was appointed to the inaugural editorial board of the journal Translational Sports Medicine. With collaborators from many different countries, Stuart has a busy travel schedule involving workshops, conferences and delivering seminars. Fieldwork has been widespread, but the most memorable of these has to be the exploration of cardiovascular limits to exercise in the cold of Antarctica.
Email: s.egginton@leeds.ac.uk
---
Dr Dane Vishnubala
Clinical Lead | Consultant in Sport and Exercise Medicine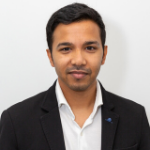 Dr Dane Vishnubala is a dual-trained physician, initially completing training in York as a GP before retraining in sport and exercise medicine in Leeds. Alongside his role at the University of Leeds, Dane works as a Consultant in Sport and Exercise Medicine at York Teaching Hospitals and a Senior Medical Tutor for Hull York Medical School.
Sport wise, Dane is currently the Chief Medical Officer for Basketball England, GB Basketball Men's Senior Team Doctor, Club Doctor at York Knights Rugby League and a Consultant for the Football Association working with the Development pathway of England Football. Prior to these roles, Dane has worked with a number of professional football teams, has had experience with GB Triathlon and GB Boxing and in Yorkshire, these have included Leeds Rhinos Academy and Leeds United Academy. He has overseen the care of English Athletes while away for the Commonwealth games as well as worked as a matchday doctor at the last Cricket World Cup.
Email: d.vishnubala@leeds.ac.uk
---
Dr Jon Power
Placement Director | Club Doctor for Liverpool FC
Dr Jon Power is an experienced physician who has trained in general practice and anaesthetics before sports medicine. He has worked extensively in a range of sports. He has held the Head of Sports Medicine role at Leeds Rhinos before moving to England Football in a Senior Doctor capacity. Jon works privately in Leeds and York and is a partner at Yorkshire Sports Medicine.
He completed his specialist training in Yorkshire and was awarded the Macleod Medal for best performance in the Faculty of Sport and Exercise Medicine Diploma exam.
Previous posts in professional sports including working with England Rugby, Team GB at the London Olympics and Australian Youth Olympics, and he was previously Head of Medical Services for Leeds Rhinos and Yorkshire Carnegie.
Email: Drjonathanpower@me.com
---
Dr Craig Zalecki
Clinical Tutor | Consultant in Sport and Exercise Medicine
D
r Craig Zalecki is a consultant in Sport and Exercise Medicine and has various clinical roles which include a Locum Consultant role at Leeds Community Healthcare and emergency GP role in North Yorkshire.
He has a wide range of sporting experience and is currently the GB Basketball Senior Women's Team Doctor. He has previously held roles with Leeds Rhinos Academy and GB boxing at EIS Sheffield.
His clinical interests include musculoskeletal medicine and exercise physiology. He is also enthusiastic about broadening the application of SEM from care of the elite athlete to his NHS patients; managing musculoskeletal pathology and using physical activity in the prevention and management of chronic disease.
Email: c.zalecki@leeds.ac.uk
---
Dr Richard Collins
Senior Clinical Tutor | Sport and Exercise Medicine Physician
Dr Richard Collins is one of our senior clinical tutors. He is a dual-accredited physician having originally qualified in General Practice, within which he worked for 11 years, before going on to develop an interest in Sport & Exercise Medicine, obtaining specialist registration in the field.
He has over 10 years of experience in musculoskeletal medicine and is an expert in the field of point of care MSK ultrasound. He currently working as a Senior MSK Physician within the Circle Bedfordshire MSK service and is the Research & Education Lead for Circle Integrated Care.
---
Simon Boyle
Orthopaedic Lead | Consultant in Orthopaedics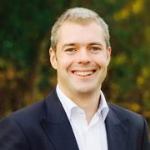 Simon Boyle has a unique experience in pioneering shoulder surgery techniques for pathologies including rotator cuff tears, shoulder instability (dislocations), sports injuries, impingement pain and shoulder stiffness (frozen shoulder and arthritis). Simon became the first UK surgeon to perform the complex arthroscopic Latarjet shoulder stabilisation procedure.
Simon spent a further year in the prestigious Wrightington Upper Limb Unit working with Professor Len Funk, Professor Ian Trail and Mr John Haines. Here he further refined his clinical knowledge and surgical skills. Simon has been a Consultant in Orthopaedics specialising in shoulder and elbow surgery since 2010.
Email: s.boyle@leeds.ac.uk
---
Sarah Hattee
Clinical Tutor | Physiotherapist
Sarah Hattee is the physiotherapy advisor for the MSc in Sports and Exercise Medicine. She is an experienced physiotherapist initially completing her training in York and going on to study the MSc at Leeds. In addition to her role on the MSc Sarah also guest lectures across a range of programmes and topics relating to the physiotherapy management of sporting and the general population.
Sarah predominantly works in the professional sporting setting covering a range of sports such as rugby, both league and union, GB basketball and British Horse Racing. Privately Sarah works at the Yorkshire Sports Medicine Clinic as a senior physiotherapist where she works with both sporting and non-sporting patients.
Email: bs17slh@leeds.ac.uk
---
Dr Scott Bowen
Module Manager | Associate Professor in Exercise Physiology

Research interests include understanding the molecular signalling pathways that mediate skeletal muscle wasting and contractile dysfunction in various clinical conditions, and how therapeutic strategies such as exercise training and pharmaceutical compounds can be applied to help overcome such impairments.
Email: t.s.bowen@leeds.ac.uk
---
Course contributors
We are fortunate to have an extensive network of SEM practitioners in the Yorkshire region who enthusiastically contribute to the course. These include:
Dr Colin Ayre, Clinical Tutor | Consultant Physiotherapist

Andy Barker, Clinical Tutor | Physiotherapist

Mr Doug Campbell, Senior Clinical Tutor | Consultant in Orthopaedics (Hand)

Dr Christian Chew, MSK Radiology Lead | Consultant in MSK Radiology

Dr Michael Cooke, Clinical Tutor | Emergency Medicine Physician

Dr Danny Glover, Clinical Tutor | Sport and Exercise Medicine Physician

Adèle Knibbs, Senior academic and teaching support

Stacey Lalande, Senior Clinical Tutor | Extended Scope Practitioner

Bob Longworth, Clinical Tutor | Musculoskeletal Podiatrist

Dr Ruth Norman | Teaching Fellow in Human Physiology/Anatomy

Dr Oliver Price | Lecturer in Exercise Physiology

Daniel Ramsden, Clinical Tutor | Senior Physiotherapist

Dr Manoj Sivan, Associate Clinical Professor | Physical and Rehabilitation Medicine
Find out more: